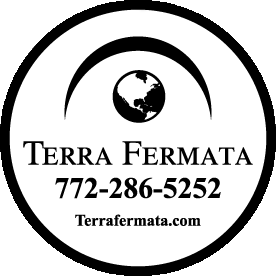 Does Terra Fermata serve food?
We do not have a kitchen but often times there is a food truck on the property. There are many lovely restaurants within walking distance (a couple are directly across the street from Terra Fermata). Also, you are welcome to bring your own food to the venue or have it delivered!!!
Are children allowed?
Please refer to the monthly calendar and to each show. Not all events are family friendly.
Do you serve hard liquor?
No, but we do proudly serve from an extensive portfolio of craft beers, as well as domestic and imported beers. We have wines to satisfy everyone's tastes (from sangria to champagne and from fine wines to wine based cocktails).
Is there inside seating?
It wouldn't be Terra Fermata without the experience of sitting in the midst of balmy tropical weather while enjoying world-class entertainment under a star lit sky! There is a covered bar and beautiful tiki huts to sit under. And, the Riff Shop provides a quick blast of A/C while you shop for the famous Terra Fermata branded tee-shirts!
What about when it rains?
Give us a call at 772-286-5252 and/or stay updated via Terra Fermata on Facebook for information on rainy nights.
What are Terra Fermata's hours?
Monday-Thursday 6:00pm - 12:00am
Friday- Saturday 6:00pm - 1:00am
Sunday 6:00pm - 9:00pm
(Unless otherwise noted)
Who do I talk to for booking bands and/or events?
Terra Fermata is Stuart's premier live music venue and cannot accommodate every booking request. We receive a large amount of booking requests every day and cannot reply to all of them. We apologize in advance. Email all inquires to: booking@terrafermata.com
Can I rent the venue?
You better believe you can! We specialize in unique parties! There are no package deals as every gathering comes with its own set of special circumstances. Call or email to get the party started!!!
Can I bring my dog?
Terra Fermata is pet friendly (most of the time). Some of the bigger shows have restrictions. Details are clearly indicated in event descriptions on the website or you can call for information.