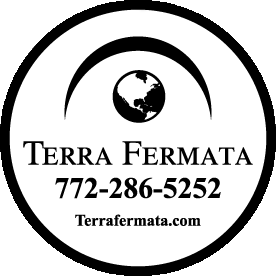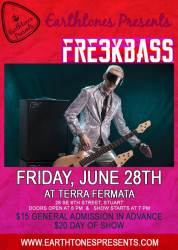 EARTHTONES PRESENTS
FRE3KBASS
with ALEX MEIXNER & THE UNKNOWN STRUMSTICK. tickets $15 advance, $20 day of show.
Time: 7:00pm Day: Friday Doors: 6:00pm Ages: 21+ Ages
This Event Has Ended
Born and raised in Cincinnati, OH, FRE3KBASS was an only child who initially wanted to be a magician. He later developed his own obsession for cartoon superheroes and comic books, relating to the underlying themes. Living in Cincinnati exposed FRE3KBASS to genres of music he may have missed otherwise. While most kids were listening to Nirvana and Green Day, he connected with the bottom-heavy sounds coming out of the boom boxes like Zapp and Midnight Star. While working in a music shop to pay off his first electric bass he had in lay-away, he began to study the classics of Larry Graham, Sly Stone, Stevie Wonder, Parliament and Bootsy with a bass in one hand, and an MPC2000 in the other.

FRE3KBASS has released six full-length CDs, including "Concentrate" with guests Bootsy Collins, DJ Spooky, Adam Deitch, and Steve Molitz, and "Junkyard Waltz" which includes guest appearances by Phish bassist Mike Gordon, guitarist Buckethead, keyboard wizard from P-Funk/Talking Heads Bernie Worrell, and is produced by funk legend Bootsy Collins. Also, national music DVD instruction company, The Rock House Method, released two FRE3KBASS instructional DVDs "Learn Funk Bass with FRE3KBASS (Level 1 & Level 2) ", and TrueFire.com released the instructional DVD/download "50 FRE3KBASS Licks You Must Know" . In 2010 FRE3KBASS connected with DJ Logic, and Particle keyboardist Steve Molitz to form the funktronica trio, Headtronics.

Alex Meixner is a nationally acclaimed musician, performer, bandleader, educator and a leading advocate of polka music. Formally trained in classical, jazz and ethnic music, Alex has cross-pollinated his versatile playing styles through pop music, funk, jazz and polka. He is an active ambassador for polka music, revitalizing interest coast to coast resulting in sold out shows, renewed cultural interest, and growing mainstream acceptance. For Alex, it's more than playing energetic shows; it is a mission to provide a much needed positive experience that pulls communities together to celebrate history, culture and genuinely good times.

The Unknown Strumstick ... You have to see it to believe it!