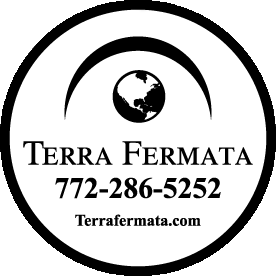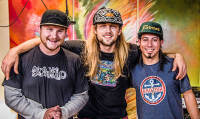 2ND ANNUAL SMOKING MUSIC FESTIVAL: $12 TWO-DAY PASS
$5 FRIDAY PASS $10 SATURDAY PASS
A $5 surcharge will be collected at the gate (day of show) for under 21 year old patrons. $5 surcharge will be collected at gate EVEN AFTER online tickets have been purchased for those under 21.
Time: 7:00pm Day: Friday Doors: 6:00pm Ages: 21+ Ages Price: $5 - $12
This Event Has Ended
2nd Annual Smoking Music Festival
Featuring the hottest band in town, Moska Project with special guest, Spred The Dub on Saturday & Sun-Dried Vibes with special guest, Victoria Leigh on Friday.  
Tap takeover by Cigar City Brewing.
Authentic Cuban cigar rolling in the garden.
THE ENTERTAINMENT
---
Terra Fermata is holding their 2nd annual, Smoking Music Festival
$12 two-day pass // $5 Friday // $10 Saturday
21+
Here's the line-up! 
Friday, 7/1
8:30-10pm: Sun-Dried Vibes
7-8pm: Victoria Leigh 

10:05-11:55 Abby Owens
Saturday, 7/2 
5:00-11:00pm: Cigar City Brewing Tap Takeover!
6:00-9:00pm: Cigar Rolling with Fernando Morales of My Cigar Roller  
8:30-10pm: Moska Project
7:00-8:00pm: Spred The Dub 
10:05-11:55 Summer Gill
Moska Project
Official Website: www.moskaproject.com
Latin/Reggae crossover band Moska Project released its latest album "Cuatro" on May 21st. Currently based in Jupiter, FL, the band's founding members have roots extending from Venezuela where youthful passion for surfing and music bonded frontman Gilly Gonzalez and drummer Carlos Chaumer, evolving into 12 years of performing on stage as Moska Project. The band's sound is a unique fusion of Latin-Reggae-Rock spiced with Caribbean flavor, instrumental intros, and danceable beats. Having played numerous east coast festivals, they have shared the stage with artists like 311, SOJA, Tribal Seeds, G-Love, The Original Wailers, Collie Buddz, Yellowman, and many others. 
Spred The Dub
Official Facebook Page: Spred The Dub

Formed in 2007, Spred The Dub has been keeping crowds dancing all over South Florida with their own brand of "Good Time Reggae" music - infusing elements of soul, funk and r&b with a foundation of rocksteady, ska and roots reggae to create sonic landscapes and massive drum & bass riddems. They have been hard at work making a name for themselves, playing stages all over the country…from local beach bars to club venues, opening for national touring acts like Dirty Heads, The Green, Passafire, Iration, and The Movement, as well as reggae legends like The Skatalites, Eek-A-Mouse, Black Uhuru and Yellowman. Their sound is perfect blend of "new style" and "old school" that is sure to get people in the groove!
Sun-Dried Vibes
Official Website: www.letsgetsundried.com

Sun-Dried Vibes provide a fresh twist to the reggae/rock genre with their high-energy live performances that crank out infectious sing-a-longs laced with a positive message. SDV will be heard, since their inception in 2010 the group has performed around 275 dates a year. The trio of road warriors have two full length albums under their belt and a new one in the works for 2015. Sun-Dried Vibes took home back to back awards for South Carolina's Rock Band of the Year in 2012& 2013 voted on by the SC Music Awards and were voted Charlotte's Best Local Band 2012 by the Readers of Creative Loafing. In 2014 one of the most progressive promoters in the world took notice and added SDV to the major festival 'California Roots: Carolina Sessions' sharing the bill with the Rebelution, Matisyahu, Collie Buddz, Giant Panda Guerrilla Dub Squad, Katchafire and more in Wilmington, Nc. This festival along with a headlining tour in the US Virgin Islands was the icing on the cake in 2014. 2015 was the year of opportunity for Sun-Dried Vibes. SDV set out on a national tour that summer highlighted by an appearance at the largest reggae music festival in the world. California Roots Music & Arts Festival which took place in Monterey, CA and the group was humbled to share the bill with SOJA, Steel Pulse, Dirty Heads, Chronixx, The Roots and many more.
Victoria Leigh
Official Facebook Page: Victoria Leigh

Inspiration. The reason why Victoria plays music. Music has always been not just a hobby, but a part of her identity. She strives to share real stories and experiences through song that just about anyone can relate to. 
"Just as every person has a different personality and different things that make them who they are, no one can ever know exactly how someone else is feeling, until they hear that song that captures their emotions so perfectly… and that is fascinating to me," Victoria Leigh states. Being of a very diverse background and having seen many different aspects of life at an early age has made her songwriting diverse as well. She spent most of her life as a lost child, searching for a sense of identity and belonging. At 3 months of age, she was adopted from Chile. After 25 years, she located her birth family in Chile and it has certainly been an incredible experience.
After playing piano for 10 years, she picked up her first guitar at age 15, and hasn't really put it down since. Growing up in a small town in Northern Massachusetts, she grew to love the classic beauty of a small town and listened to all of the music she could get her hands on. Her love for music began at a very early age, and she started writing her own songs at the age of 11 based off of the feelings she felt through her childhood. After experiencing her first heartbreak at age 16, the emotions she felt from this song motivated her to start writing . She continues to write songs about genuine aspects of life such as earth conservation, unity, love and awareness. Her goal is to share her profound love of music, and the message of love with all who will listen.
Abby Owens
Official Facebook Page: Abby Owens

Abby Owens is an extremely talented singer songwriter from Indiantown. Her cool, classic acoustic repertoire will have you spellbound. 
Summer Gill
Official Facebook Page: Summer Gill

Summer Gill is a 19 year old singer, pianist, and songwriter from Stuart, Florida (originally from Roadtown, Tortola). 
Summer has been playing gigs with her father since the age of 12 and can often be seen playing in various restaurants, coffeehouses, and bars around the Martin County area.
Venues include: Osceola St. Café, The Deck, Wahoo's Riverhouse, B.Merry, Pelican Café, and more.